Important update from our friends in the film sector!
A member of the State Senate's leadership team has filed an amendment (#38) to the state budget which would effectively kill the film & TV production program.
Please take and spread the word about the 2017 "By Artists, For Artists" Survey for Massachusetts artists of all disciplines, makers, and creative entrepreneurs!*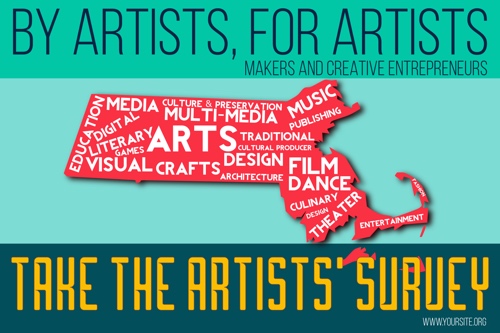 The Massachusetts Artists Leaders Coalition (MALC) and Artmorpheus, urge individuals, businesses, cities, towns,...
Read more →