MALC urges everyone to take action to stop the repeal of the Affordable Care ACT (ACA), also known as Obamacare. This is an "All Hands on Deck" action call!
Share this with those in Massachusetts and beyond!
---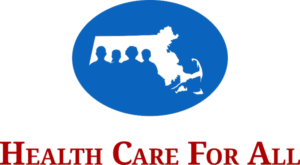 Working against the September 30th deadline for the budget reconciliation instructions, the Graham-Cassidy bill, the latest federal effort to repeal major portions of the the Affordable Care Act (ACA) and decimate Medicaid, is gaining momentum.
ACTION ITEM: Please submit organizational and individual letters to GCHcomments@finance.senate.gov in opposition to the Graham-Cassidy bill no later than MONDAY, SEPTEMBER 25th at 1 pm.
Please also cc Massachusetts Senators Warren and Markey. More detailed instructions and template comments are included below below.
The Senate Finance Committee will be holding a hearing on the Graham-Cassidy bill on Monday, September 25th at 2 pm. The hearing record needs to be filled with strong statements of opposition from organizations and individuals and stories of the devastating impact this would have on people, including people with disabilities and pre-existing conditions.
The following email address is active for the public to submit testimony for Monday's hearing on the Graham Cassidy bill: GCHcomments@finance.senate.gov. This is where groups and individuals can send letters, testimony, and stories regarding the proposed legislation.
This is an all-hands-on deck moment to defend the ACA and Medicaid! It is extremely important that as many organizations and individuals as possible submit letters opposing the Graham-Cassidy bill.
Thank you for your advocacy!
Suzanne Curry
Associate Director, Policy and Government Relations
Health Care For All
---
 Important Reminder
Please take the "By Artists For Artists" state-wide survey for Massachusetts artists of all disciplines! MALC needs your answers to help us better advocate for our community!