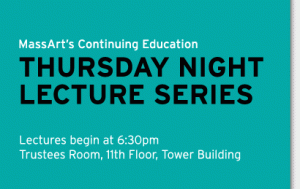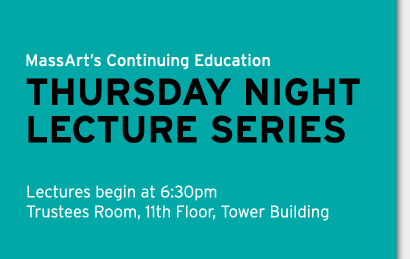 Great artists and scholars teach in MassArt's Professional and Continuing Education program. Join us for a FREE once-a-month Thursday night lecture series with some of our faculty and learn about the extraordinary range of practice and scholarship that takes place at MassArt. Lectures begin at 6:30 PM but please come at 6:00 to enjoy light refreshments and socializing with others in the MassArt community.
This Thursday, January 12, features
Tim Hawkesworth
Painting, Original Nature and Now
Danielle Sauve
Shaping Metaphors of Displacement
For more information and future lecture speakers, see MassArt's Continuing Education page.