As we lead up to 11th Annual "Artists Under The Dome" Event* and the MALC 2017 "Champion of Artists" Awards on November 8th at the State House, we are highlighting each of the five "Champion of Artists" awardees. This is the second time MALC has given these awards, which will be part of the morning program (10-11am).*
The five "Champion of Artists" awardees for 2017 are:
State Representative Chris Walsh
Danielle Legros Georges, Boston's Poet Laureate
Ashleigh Gordon, viola and Co-Founder of Castle of our Skins
Jonathan C. Rappaport, musician, conductor, composer and Executive Director of Arts Learning
Erin Williams, playwright, theater director, dramaturge, Cultural Development Officer for the City of Worcester and Executive Director of the Worcester Cultural Coalition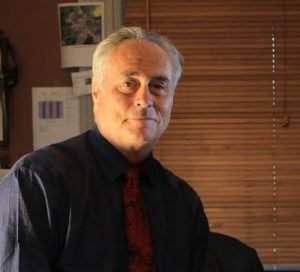 For this blog post we are profiling awardee State Representative Chris Walsh.
Since being elected, Representative Walsh has been steadfast in supporting artists of all disciplines. He has worked closely with MALC on crafting legislation to better the lives of us artists. During this legislative session alone, he has sponsored six bills for our community:
H.1787 – An Act establishing a disaster and emergency aid fund for Massachusetts
artists
H.1788 – An Act relative to procurement services for artists
H.2717 – An Act to establish a Massachusetts percent for the arts program
H.1043 – An Act Relative to the Creative Economy Bill, H.1642 – An Act Relative to Artistic Contribution
H.1786 – An Act relative to resale royalties for artists
Chris is the Representative for the 6th Middlesex House District and is in his fourth term in the State Legislature. Currently he is a member of the Economic Development and Emerging Technologies Committee, Public Service Committee, the Financial Services Committee, and Vice Chair of the Joint Committee on Education.
As the only registered architect serving in the legislature since the late 1800's, he has been a practicing architect in Framingham for more than 25 years. While in Framingham he was a community advocate on various boards and committees including President of the Framingham Historical Society, Library Trustee, Town Meeting Member, 1991 graduate of Leadership Metrowest, member of the Town Democratic Committee, the Amazing Things Arts Center Board, the Board of Resiliency For Life, President of the Central Massachusetts American Institute of Architects and Chair of the Local Historic District Commission.
Representative Walsh is a graduate of Rhode Island School of Design with degrees in Fine Arts and Architecture. He also attended the Boston Architectural College "for many, many, many nights" throughout the early 1970's while working as a waiter, bartender and delivery driver.
In his first two terms, Representative Chris Walsh filed successful legislation designed to open public lands for walking trails, supported building and zoning code reform, filed a bill to create a Palliative Care Commission and worked with the American Cancer Society, among others, to get it passed.
This term, working with AARP, he has filed "An Act establishing the Caregiver Advise, Record and Enable (CARE) Act", which helps family caregivers manage in-home services effectively. Furthermore, Representative Walsh's bill, "An Act promoting access to accurate medical information", would insure that anyone seeking health-care services receives comprehensive, unbiased, medically accurate reproductive health care information.
He has been honored by the American Cancer Society, the Metrowest Regional Collaborative, named 2015 Legislator of the year by the Metropolitan Area Planning Commission, and was awarded the Legislative Leadership Award from Arts|Learning for demonstrating distinguished leadership, support and commitment in the areas of arts.
——————–
* More info on 11th Annual "Artists Under The Dome" Event and the MALC 2017 "Champion of Artists" Awards. These events are free and open to the public
Date/Time/Place: Wednesday, November 8th, from 9:30 a.m. – 2 p.m. in the State House's Great Hall, (Boston, MA),
What: The Commonwealth of Massachusetts invites Massachusetts artists working in all disciplines (visual arts, literary, performing, crafts, new media, etc.) to thank them for all they contribute to our state's economy and quality of life. Massachusetts is the only state in the country to hold such an event. Although not required, those attending are encouraged to register for this free event .
For more information and to register: http://www.artistsunderthedome.org/annualevent.html