Program Officer for Arts & Culture at the Barr Foundation

The Barr Foundation is seeking a Program Officer for Arts and Culture, a new position reporting to the Senior Program Officer for Arts and Culture. The ideal candidate will have a track record of expertise in the arts, deep community involvement, and a passion for the Barr Foundation's cultural mission. He or she will have unimpeachable integrity and be an energetic, flexible self-starter who is also a team player.
Full Description:
Barr Arts and Culture PO FINAL (.pdf)
Program Assistant for Arts & Culture at the Barr Foundation
The Barr Foundation is seeking a Program Assistant to provide administrative and other support to its Arts & Culture Team. The Program Assistant will offer day-to-day administrative and operations assistance, drafting, and proof-reading, and coordination of convenings. Additionally, the Program Assistant will provide basic research to support programs and grants.
Applications will be reviewed on a rolling basis. This is a full-time position with a generous benefits package.
For more information about the position and how to apply, download the job description below.
Barr Program Assistant Arts and Culture Job Description (.docx)
---
ARTMORPHEUS – Operations and Program Coordinator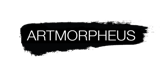 Part-Time: approximately 25 hours a week, with some evening and weekend hours.
www.artmorpheus.org
Summary
Founded in 2009, ARTMORPHEUS is a Boston-based not-for-profit that supports artists, entrepreneurs and organizations in creative industries to further their visions, engage diverse audience and build sustainable enterprises.  We seek an Operations and Program Coordinator with outstanding communication and organizational skills who will embrace an exciting opportunity to play a key role in the planning and strategic growth of a groundbreaking new initiative along Boston's Fairmount Corridor Transit line.
Download the full job description
ARTMORPHEUS Operations & Program Coordinator Job Description-Dec2014
About the Fairmount Cultural Corridor Initiative (FCC)
ARTMORPHEUS is collaborating with partner organizations on the Fairmount Cultural Corridor initiative to advance a vision in the Dorchester, Roxbury, Mattapan and Hyde Park neighborhoods located along the Fairmount rail line that draws upon the local cultural assets and ethnic traditions of the Corridor's residents. The initiative combines collaborative efforts of residents, local artists, community organizations and businesses to help create a vibrant livable neighborhood district made stronger through an active local creative economy.
As part of the FCC initiative, ARTMORPHEUS is launching the Fairmount Creative Industry Lab & Accelerator, which will offer a talented community of artists, residents and entrepreneurs access to business development methodology, mentorship, co-working space, seed funding and a resource network for collaborating, innovating and launching creative start-ups along the Fairmount Corridor.
The Up Market, another project of the FCC currently in a nascent state, brings together local artists, crafters and food producers to create an affordable destination marketplace and help leverage the economic benefits of arts and culture.